"I AM who I AM" Study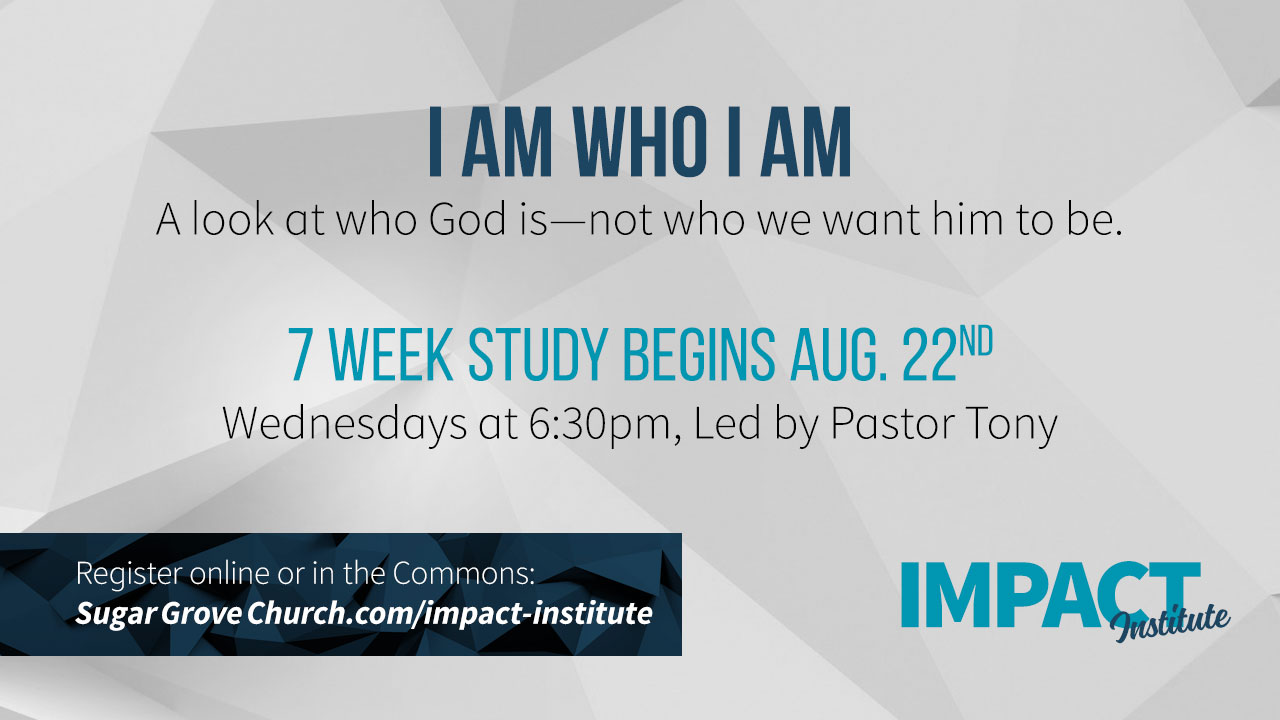 We invite you to take part in "I AM who I AM: A look at who God is—not who we want Him to be." This will be a 7-week Bible study* led by Pastor Tony, beginning August 22nd and running through October 3rd.
Meets Wednesdays at 6:30pm in the Chapel.
Childcare is available in the form of Awana for children who fit that age range (4yrs up through 5th Grade).
*This is an Impact Institute training event. These classes are designed to equip disciples as an extension of our annual Impact Summit Conference in January.