Serve Saturday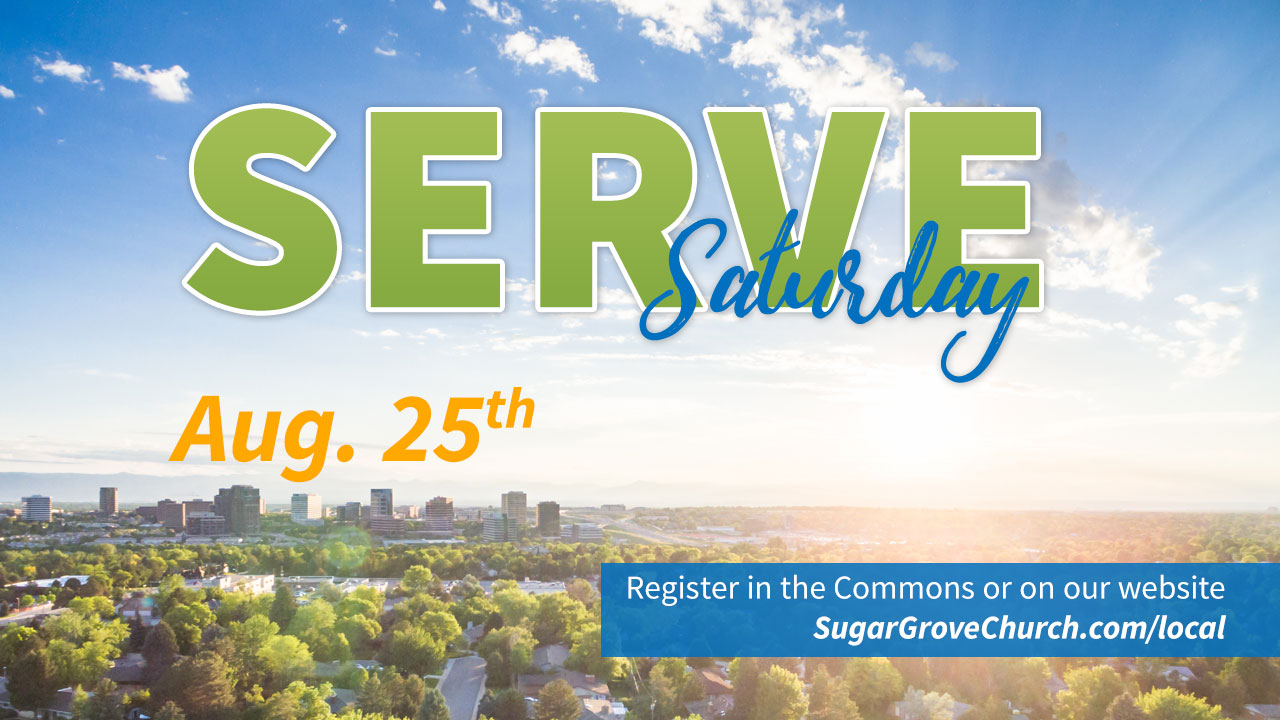 Join us for the biggest Serve Saturday of the year, coming up on Aug. 25th. We will have multiple locations for serving available (listed below). We will meet at the church at 8:15 for coffee, donuts, childcare drop-off and a corporate gathering prior to leaving for your serve locations. Childcare is provided at the church up to age 5 if you need it.
Locations & serve options are as follows:
Family Friendly Locations:
The Post  – Landscaping
Hubbard Hill – Landscaping
5-Star  – Yard work, indoor cleaning, cutting/stacking wood
Loveway  – Cleaning pastures, trimming brush
Locations for Ages 12 & Older:
Feed the Children – Packing care boxes
Childcare at the church
Faith Mission – Outdoor projects
Locations for Adults Only:
LaCasa – House renovation or other work project
Lifeline – Demolition
The Post – Cooking meals
Flexible Spots – Willing to serve at any location
To register, fill-out the form below. Pick one location only per person. If you are registering multiple people, please fill-out this form separately for each person as each registration will automatically fill an available spot (you do not need to register children under the age of 10 who will be accompanying you).