Christmas Caroling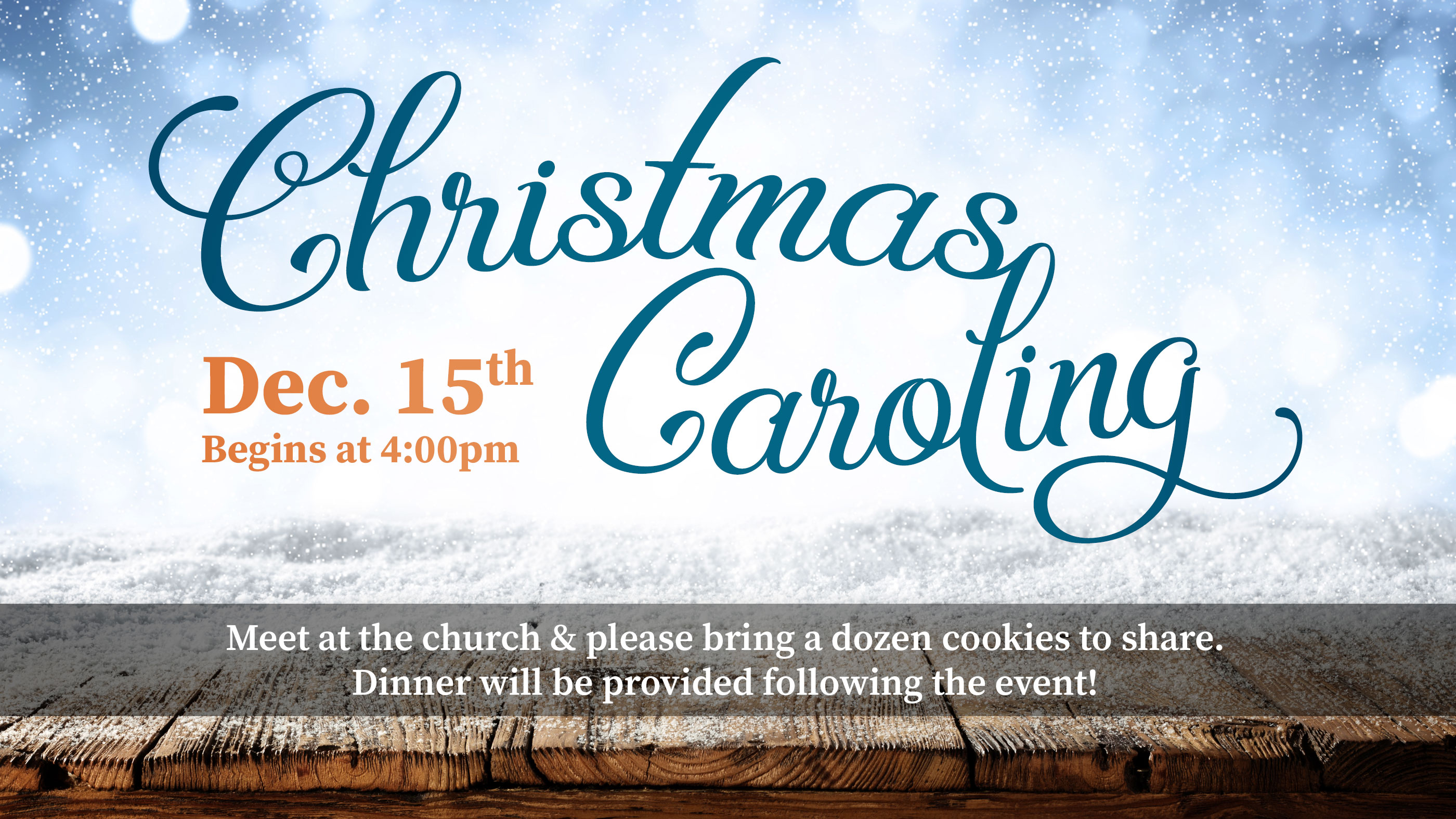 This Christmas season, we invite you to bring your family caroling with us as a way to bless the senior saints from our congregation—many of whom are shut-ins or in a nursing home. Make it a family tradition! All ages are welcome & we do not require perfect singing voices—just a willingness to bless others.
Meet at the church at 4:00pm. We will split into groups and take buses to a number of locations in the area, returning to the church around 6:00pm for a light supper (provided by Sugar Grove Church). 
Please bring a dozen cookies to share.