Dynamic Marriage
September 23 @ 12:00 am
$95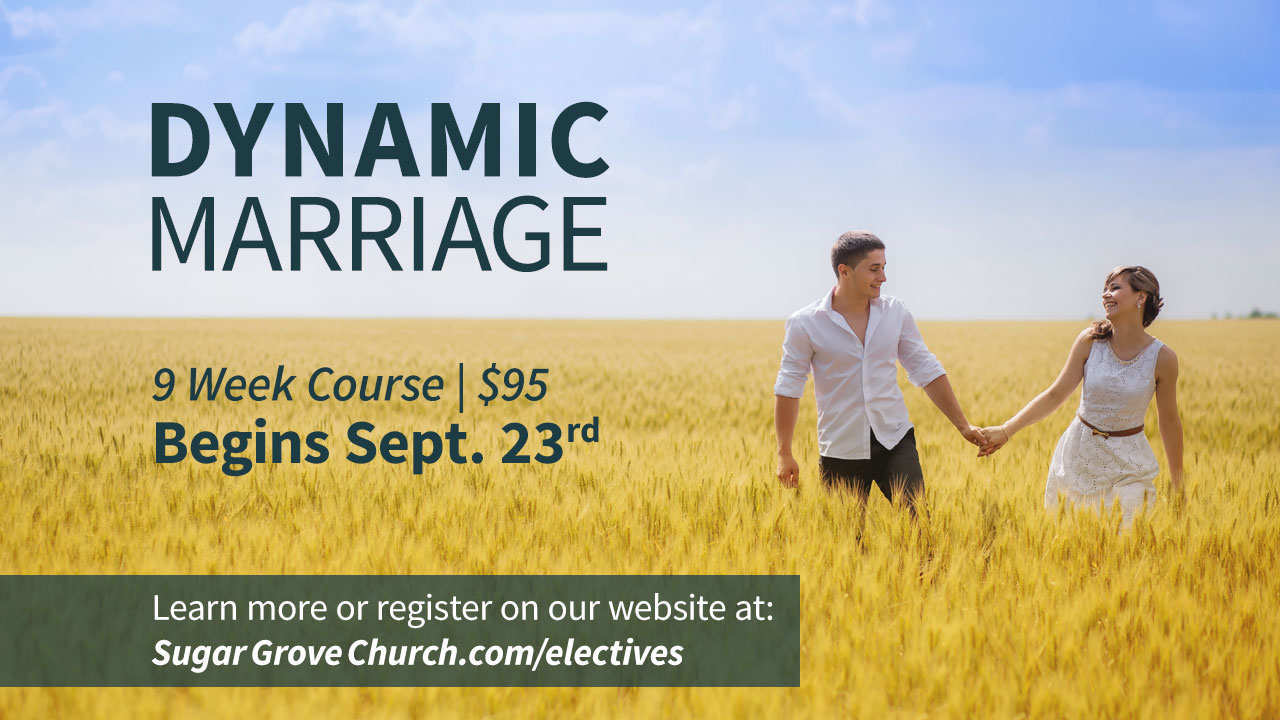 Beginning Sept. 23rd–Nov. 18th | Sundays at 9:45am
Dynamic Marriage is a 9 week course that will help you discover how your marriage can thrive and be more fulfilling than you ever thought possible. You'll learn how communication and behavior styles affect the way you and your spouse act and react to each other. Through an interactive learning process, you'll identify behaviors that may be damaging your marriage, develop healthy ways to deal with marital conflict and take concrete steps to meet each other's needs better than you ever have before.
The class is $95 per couple. Cost of class includes all materials and allows you to repeat the class as many times as you want.
Space is limited. Spots will be filled on a first-paid registration basis.
EDIT: The current Dynamic Marriage class is full. If you are interested in participating in a future class, please add your name to our waiting list below.