Night of Worship & Baptism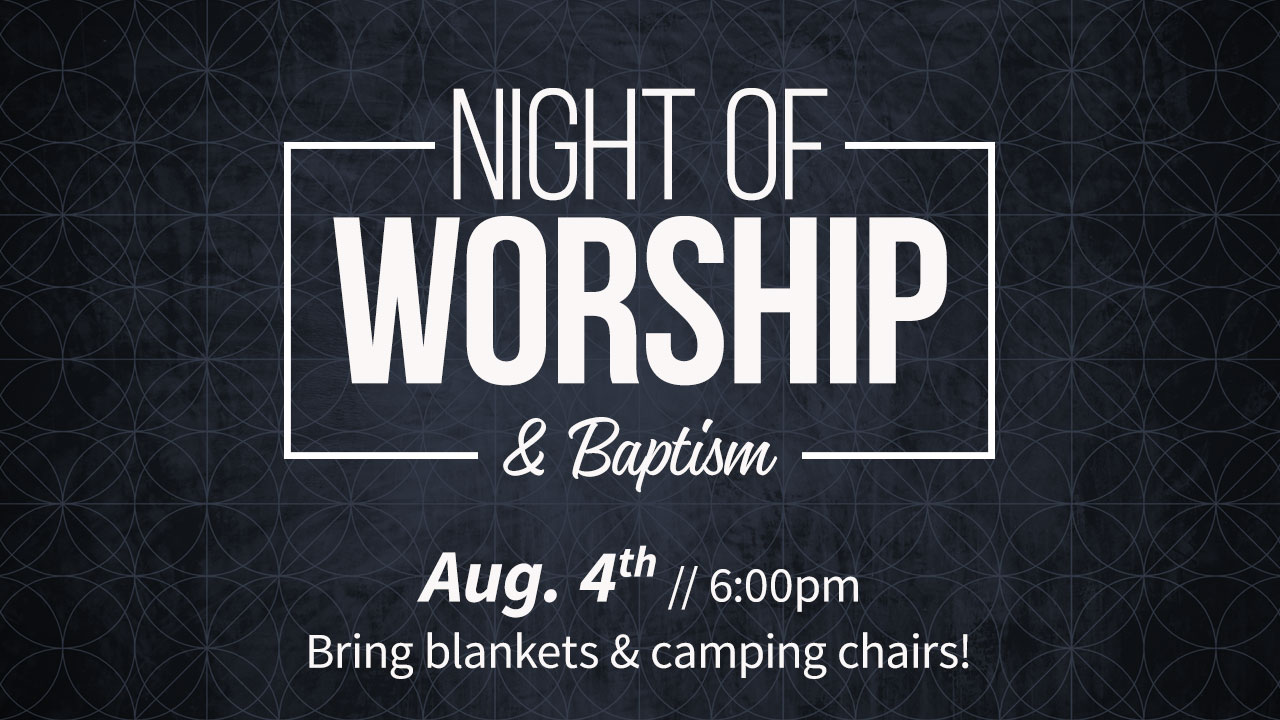 We invite you to join us for an outdoor Night of Worship as we celebrate life change through Baptism and Praise our savior through song. We'll be out on the lawn behind the pavilion so bring your own blankets or camping chairs.
If you're interested in getting baptized at this event, let us know by filling out the form below. There is a brief informational meeting you will need to attend on Tuesday, July 30th at 6:00pm.