Pastor Appreciation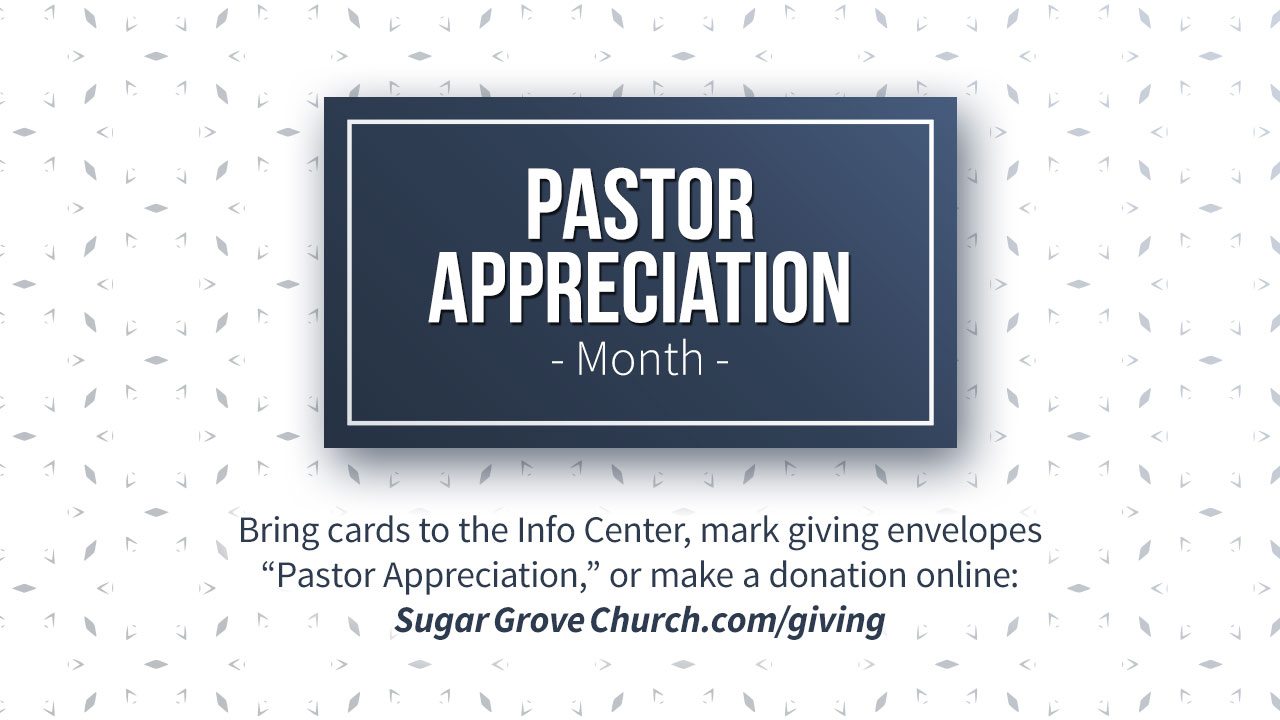 The month of October is Pastor Appreciation Month! Please help us show our Pastors and their families how much we truly appreciate the hard work, extra hours, prayer support and encouragement they put into shepherding our congregation. We encourage you to show your appreciation in the following ways:
Bring cards of encouragement or thanks to the Info Center. We will have a table set up outside the Chapel and in the Commons with a bag for each pastor where you can drop off your cards during the entire month of October. These bags of cards will then be distributed to the appropriate pastors at the beginning of November.
Make a donation to the "Pastor Appreciation" Fund above your normal giving. You can designate this on your giving envelope or simply give using the form below. These will be divided evenly among each of our Pastors and distributed at the beginning of November.
Consider additional ways you can encourage our Pastors and show their families your support.