Impact Summit
January 18 & 19, 2019
Handing Over the Keys
Impact Summit is an annual conference at Sugar Grove Church designed to equip Christ followers for impacting others for God's Kingdom through their everyday relationships. This conference involves encouragement and teaching from high capacity ministry & community leaders, as well as practical training for incorporating ministry into your everyday life.
It's a great opportunity for the average Christ follower or your church ministry team/volunteers to experience the training of a large conference without the hefty price-tag or week-long investment.
This year theme, "Passing along the keys for leadership," will focus on increasing your effectiveness by passing along roles & responsibilities to empower others.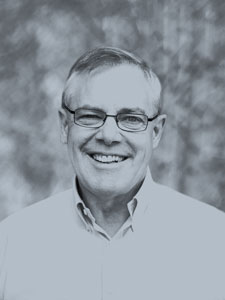 Doug Schmidt
Making A Lasting Impact
Doug Schmidt is the Senior Pastor of Woodside Bible Church in Troy, Michigan, a multi-site ministry throughout suburbs of Detroit. He's passionate about helping people along in their journey with Christ and has served at Woodside since 1991.
He and his wife, Carolyn, have three children.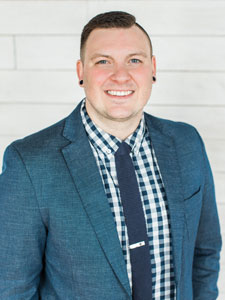 Matt Deprez
Unlocking Keychain Leadership In Young People
Matthew Deprez is the Church Engagement Specialist at the Fuller Youth Institute, where he equips, trains, and resources both churches and leaders. He has more than 12 years of pastoral ministry experience and speaks at colleges, conferences and churches across North America, as well as having authored & coauthored multiple books.
Matthew and his wife, Megan, have two sons.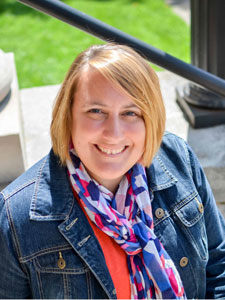 Christina Embree
Generational Discipleship & The Generation Gap
Christina is a blogger, speaker, minister and church planter experienced in family, children's, and intergenerational ministry. She blogs at www.refocusministry.org and is a contributing blogger and speaker at D6 Family, ChurchLeaders.com, and Seedbed. Christina is passionate about seeing churches partnering with families to encourage faith formation at home and equipping parents to disciple their kids in the faith.
She and her husband, Luke, have three children.
Friday (6:20pm–9pm)
Worship
Session 1 | Doug Schmidt
Workshops
Saturday (9am–4pm)
Worship
Session 2 | Matt Deprez
Workshops
Lunch
Workshops
Worship
Session 3 | Christina Embree
Worship
Sunday (During Worship)
Featuring Brothers McClurg, Doug Schmidt, & Dr. Tony Beckett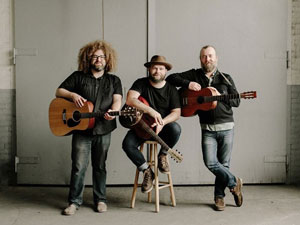 Brothers McClurg
Guest Worship | Saturday & Sunday
Brothers McClurg is an American Christian music trio from Buffalo, New York. They started making music in 2008 and bring their live ministry to hundreds of churches coast-to-coast, sharing the stage with some of Christian music's biggest acts.
A major part of Impact Summit is providing attendees with additional training opportunities through workshops. We're bringing in a number of experienced leaders to teach on a variety of topics. This year, you will be able to attend 3 different workshops from the available list below, each of which will be offered during all scheduled times unless otherwise specified.
Earning a Hearing: Becoming a Marketplace Disciplemaker
Dr. Tony Beckett | Area Director for Christian Business Men Connection
We spend most of our lives working—at home, at the office, or from Starbucks. As one person wrote, "Do we want that time to be wasted and underutilized, or do we want to discover how to make that time fully honor the Lord?" Christ-followers need to be witnesses outside the church walls. How do we become living proof of the gospel in the marketplace?
Leader Shifts To Foster Multiplication
Derry Prenkert | Next Gen Pastor at Nappanee Missionary Church
What are you doing to multiply yourself? Every leader has to wrestle with this question. Whether it is internships, high level volunteers or hired staff, there are some key mental shifts and concessions that great leaders will need to make in order to truly raise up the next generation of leadership. In this breakout, Derry will share his personal story of leadership multiplication, lessons learned and practical steps for your own leadership journey.
Fueling a Warm Intergenerational Community

(Sat. Only)
Matt Deprez | Specialist at Fullter Youth Institute
Research from the Fuller Youth Institute reveals that church structures and programs are important, but alone they simply are not enough to effectively engage younger generations. Young people are searching for warmth, which they describe using words such as welcoming, accepting, belonging, authentic, hospitable, and caring. In this breakout we'll look at tangible ways to create warmth that feels less like a superficial community and more like a family.
Building A Legacy Of Faith
John Blodgett | Pastor Emeritus of First Baptist Church of Elkhart, In
All of us need to understand how to pass on our faith to the next generation. What does the Bible say about how you should be living today? What should you be doing right now to impact your children and grandchildren with the faith that you possess?
Children's Transitions: Progressively Handing-Off Keys!
Jerry Stayton | Superintendent of Elkhart Christian Academy
Do you ever feel like asking your adolescent: "Where is my child and what have you done with him/her? What happened to my 5th grader who had everything in place?" We will be discussing key transition points in the life of a child from elementary to middle school and through college with parental applications in mind.
How to Change Sinful Thoughts & Habits

(For Men Only)
Steve Etner | Founder & President of The Pure Man Ministry
Men—Do you desire to please God, yet are constantly battling with sinful thoughts and habits that hound you? Do you struggle with "King Me" sitting on the throne of your heart? Are you finding it hard to consistently live a life of purity and integrity? Know two things: First you're not alone. Second, God has made a way for you to escape, endure, and engage the enemy. In this session we will open God's word to discover how to transform our sinful thoughts and habits into patterns of life pleasing to God!
Practical Discipleship in the Home: Easy Wins for Parents
Christina Embree | Blogger & Speaker
Partnering with parents is the best way to ensure what is shared on Sunday gets talked about on Monday. In this session we'll cover giving parents/caregivers some "easy wins" at home that will make faith formation and discipleship less scary and a lot more fun!
Having a Ministry People will Talk About for Centuries
(Sat. Only)
Doug Schmidt | Senior Pastor of Woodside Bible Church in Troy, MI
We all want to invest our lives in that which outlives us. Lasting impact is more compelling than high impact. This workshop will prepare you to have a long-term return on investment. (Hint—It is not based on great giftedness.)
Living Life as a Creative 
(Sat. Only)
Brothers McClurg | American Christian Music Trio
God is the ultimate creator, and has called so many of us to be creative in how we approach our music, jobs, families, life, etc. Often times we struggle with knowing exactly how to stay inspired. Join Anthony from Brothers McClurg as we discuss how to begin and maintain a healthy creative lifestyle.