Partnering with families to multiply disciples of Jesus Christ.
Sundays: 8:30, 9:45 & 11:15 AM
Sugar Grove Kids is a children's ministry uniquely designed with your child in mind! Kids, birth through fifth grade, experience safe, age-appropriate environments where the Bible is taught in a creative and relevant way.  Join the fun and experience a world where kids meet Jesus on their level!
If your family has a child with a special need, we encourage you to contact Christy Nine for any questions/concerns and so we can help you register prior to coming on a Sunday: christy@sugargrovechurch.com
If you have any questions regarding anything related to SG Kids, email our SG Kids Ministry Director, Tammy Mishler: sgkids@sugargrovechurch.com.
Babies & Toddlers
Caring nursery workers provide a clean and safe environment.  Parents can have peace of mind while they attend one of our worship services. Nursery is provided for newborns through 28 months.
Our nursery is overseen by Emily Hildenbrand: emily@sugargrovechurch.com
Preschool: 2 years–5 years
We want preschoolers to take a first look at who God is and understand:
God made me, God loves me,
& Jesus wants to be my forever friend.
Our preschool is overseen by Katie Smith: katie@sugargrovechurch.com
Kindergarten–5th Grade
Before kids leave the 5th grade we want them to understand 3 basic truths:
Wisdom
"I need to make the wise choice."
Faith
"I can trust God no matter what."
Friendship
"I should treat others the way I want to be treated."
Our elementary is overseen by Carley Matthes: carley@sugargrovechurch.com
Child Dedication
This is a chance for families to acknowledge their commitment to raising their children in the ways of the Lord. If you are interested in dedicating your child, you will need to attend a prep class the week before (TBA), which will prepare you for the dedication service, as well as give you helpful early childhood parenting tools.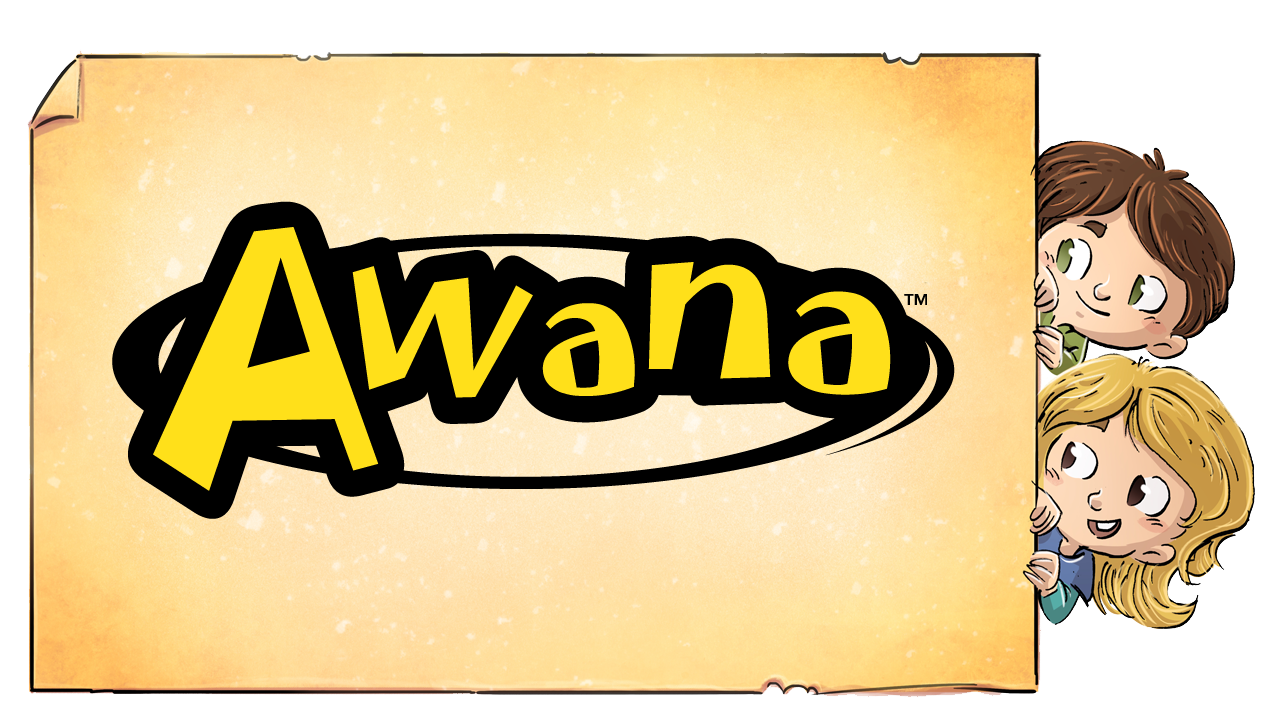 Wednesdays: 6:30–8:00 PM  (Aug.–Mar.)
Awana is a club designed to lead kids into a growing relationship with Jesus through relevant Bible stories, small group interaction, scripture memorization and exciting games. Awana meets Wednesdays during the Fall and Spring, from 6:30-8:00pm.
Cubbies: 4–5 years old
Sparks: Kindergarten–2nd grade
T&T: 3rd–5th grade