Upcoming and Current Bible Studies
Moms in Prayer:
Monday mornings 8:30–9:30am

Sugar Grove Rm. 208

Childcare is not available.

Led by: Shannon Baad

Begins January 10 through May 16(follows the ECA School Calendar)
Tabitha Circle (Sewing/Knitting)
1st & 3rd Thursday afternoons 1–4pm

Sugar Grove Large Preschool Room

Childcare is not available

Led by: Sue Fields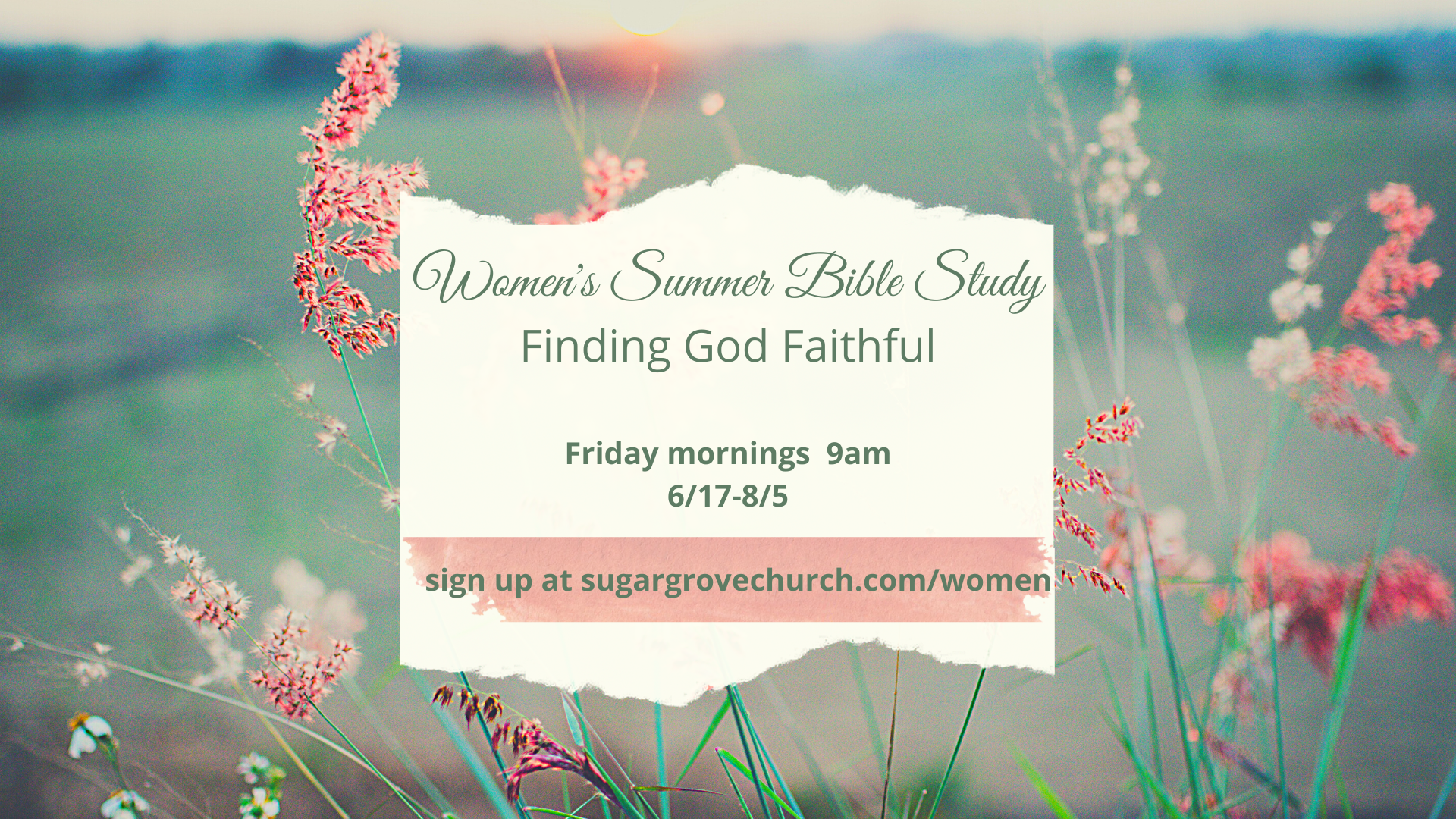 Women's Summer Bible Study
In the midst of hardship, tragedy, and unanswered questions, it's difficult to glimpse God at work. How do we hold onto our faith during these times? How do we trust God is working all things for our good and His glory?
Over 8 sessions, trace the path of Joseph's life in the Book of Genesis to observe how God's sovereignty reigns, even in our darkest moments. Learn to recognize when God is working during periods of waiting, trust God's plan when life doesn't make sense, and rest in the sufficiency of His presence in every circumstance. His provision is enough, His presence is constant, and His purpose is unstoppable.
This bible study will take place in the large preschool room from 9:00-11:00 am on Friday mornings and costs $16.