Upcoming and Current Bible Studies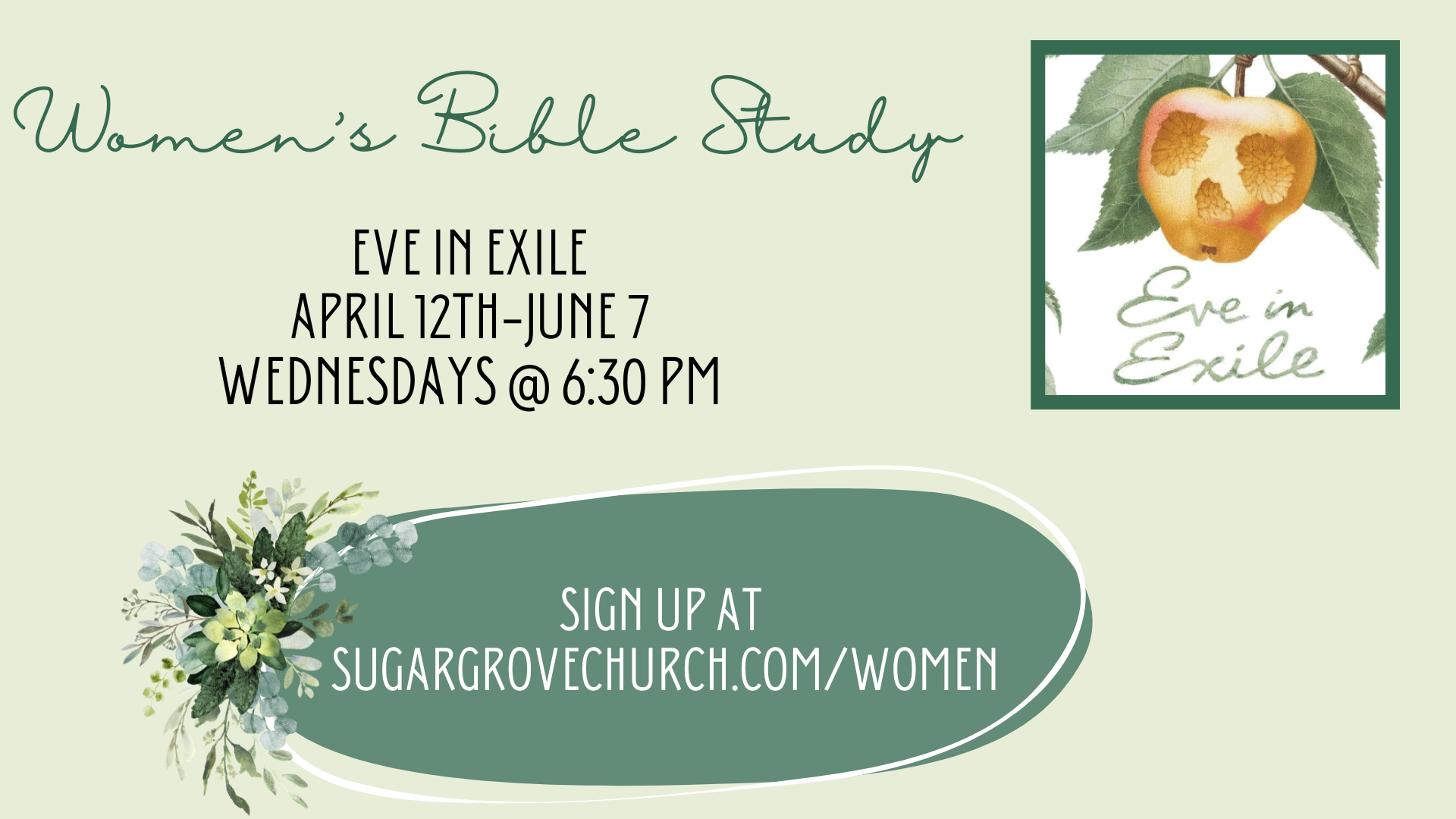 "Eve in Exile" exposes the lies of feminism and presents a vision for biblical femininity. It is inspiring women everywhere to be faithful and fruitful where God has planted them. Will you join us to take a deeper look at what God has called us to do?
Other studies and connection opportunities.
Widows Ministry: Thursday Morning Bible Study
9:30-11:30AM
January 19th-March 2nd
Location: Elkhart
"From One Widow to Another" – Miriam Neff
Cost: $12
Moms in Prayer 
8:30AM
January 16th-May 23rd
Location: Room 208
Tabitha Circle (Sewing/Knitting)
1st and 3rd Thursday Afternoons 
1-4PM
January to May 
Location: Preschool Room