Upcoming Bible Studies and Groups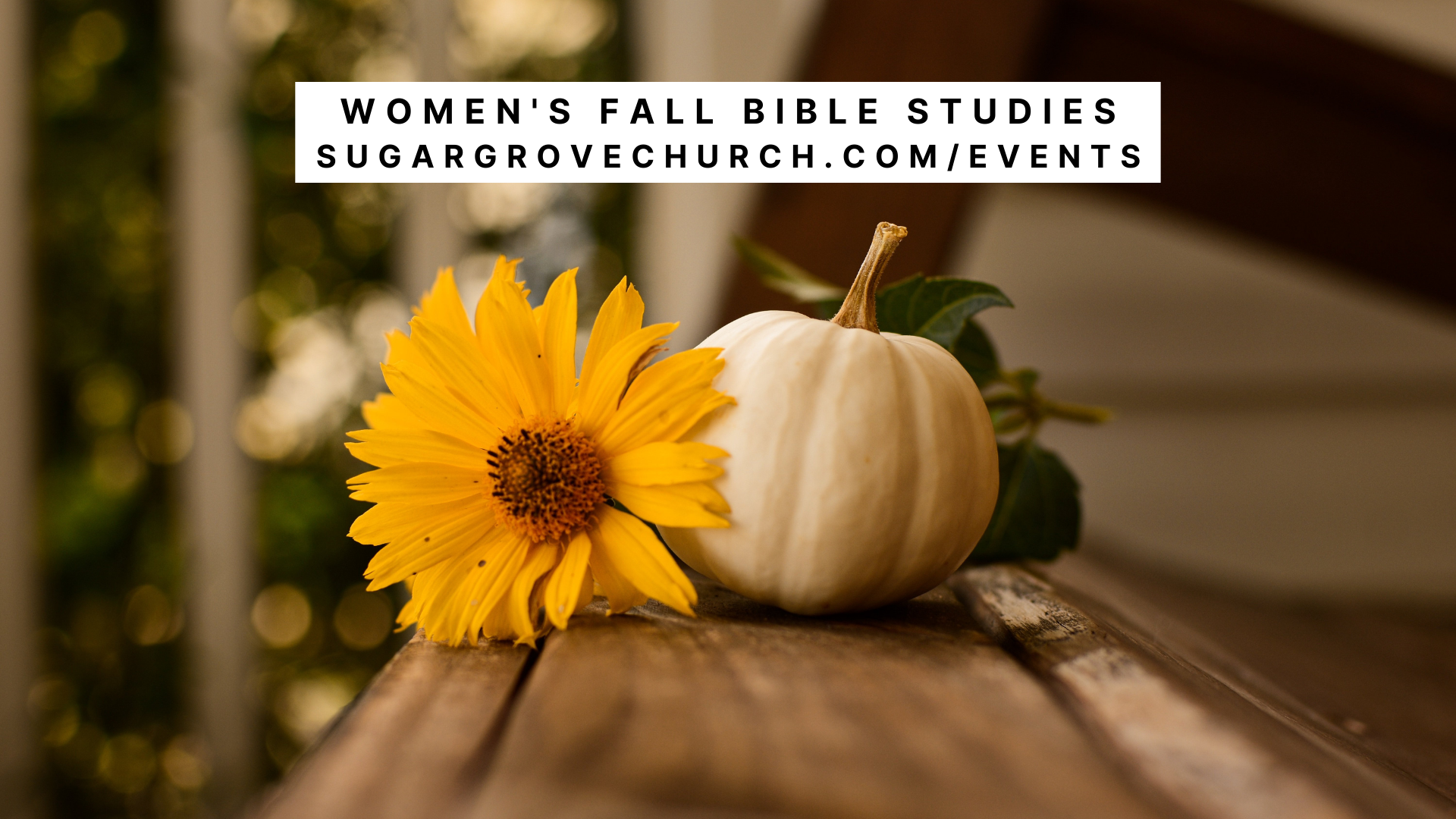 Monday Evening Bible Study
Abide by Jen Wilkins
How can we hold onto assurance of our faith? How can we discern the truth from a lie? How can we know God loves us? In these three short letters, the apostle John reminds an early church facing division, deception, and doubt to hold fast to what they know and to live like they believe it. And he reminds us, as well. In this 10-session Bible study on the letters of 1, 2, and 3, John, Jen Wilkin helps you see how two thousand years later, his words call to Christians in similar challenges to recall a great salvation and to abide in the truth.
Study begins Sept 18 at 7pm and meets in the Large Group Preschool room. Cost is $20
Tabitha's Circle
If you enjoy sewing, come to Tabitha Circle as we use the enjoyment of sewing to minister to others in our church and community.
Starts Thursday Sept 7th at 1pm and meets in the Large Group Preschool room.
Friday Morning Bible Study
Abide by Jen Wilkins
How can we hold onto assurance of our faith? How can we discern the truth from a lie? How can we know God loves us? In these three short letters, the apostle John reminds an early church facing division, deception, and doubt to hold fast to what they know and to live like they believe it. And he reminds us, as well. In this 10-session Bible study on the letters of 1, 2, and 3, John, Jen Wilkin helps you see how two thousand years later, his words call to Christians in similar challenges to recall a great salvation and to abide in the truth.
Study begins Sept 15 at 9am and meets in the Student Center. Cost is $20
Precepts
Genesis holds the keys to understanding the origin of sin and evil, the justice of God's judgment, and the mercy of God's plan for the redemption of mankind and hope for a lost and dying world. "Genesis Part 2: The Fall, The Flood, and the Nations" is an inductive Bible
Study.
This Study begins September 6th from 9am-11:30am in room 211/212. This study will end on November 8th. The cost of the book is $17.
Book Club
Identity Theft by Jen Wilkins, Hannah Andersen and more.
This book will answer who am I? It's a question we all ask ourselves at some point. Depending on the season we focus our identity on our job performance, marital status, personality type, or social network, among other options. However, there's a larger question to consider. Who does the Bible tell me I am in Christ? From the wisdom and perspective of insightful authors we'll seek to answer this question by: Exposing our false notions of identity; Understanding the biblical truth of our identity in Christ; and Reflecting on what it looks like to live in our new (and true) identity. Purchase your book on Amazon.  Link given upon registration.
This book study will begin, Tuesday, September 12th 6:30pm-8pm in room 207.
Mom's In Prayer
Mom's in prayer is a group that meets weekly to unleash the power of God through prayer as mom's pray for their children.
Starts Monday Sept 11 at 8:30am in room 208.
T-Shirts still available.
If you missed ordering a "Beloved" t-shirt and would like one, there are limited sizes still available to order. This could also make a great gift to give to a loved one. They are here at the church and your order can be picked up on a Sunday morning at the information center. Click the link below to order.