Upcoming and Current Bible Studies
Moms in Prayer:
Monday mornings 8:30–9:30am

Sugar Grove Rm. 208

Childcare is not available.

Led by: Shannon Baad

Begins January 10 through May 16(follows the ECA School Calendar)
Tabitha Circle (Sewing/Knitting)
1st & 3rd Thursday afternoons 1–4pm

Sugar Grove Large Preschool Room

Childcare is not available

Led by: Sue Fields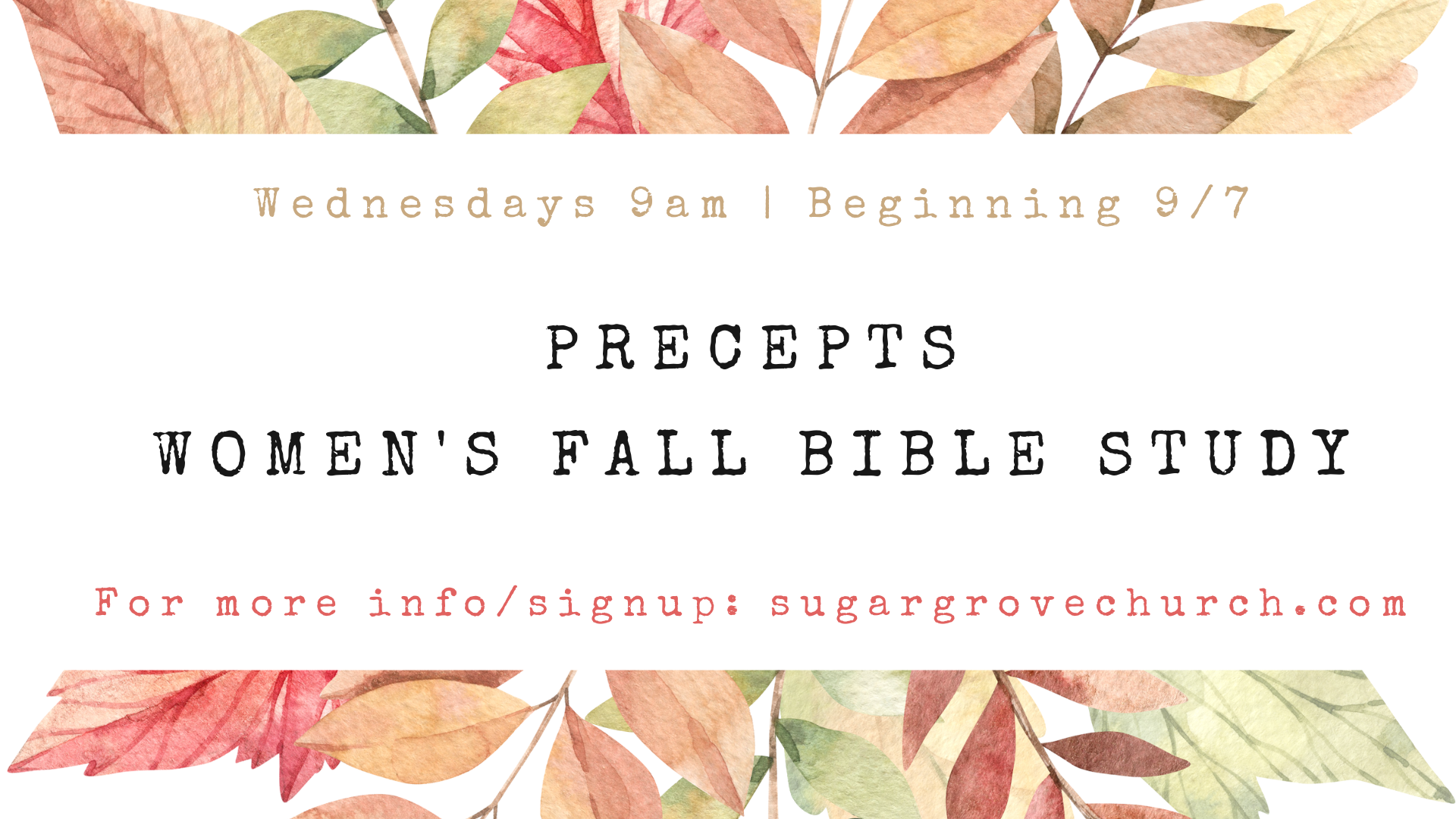 Women's Precepts Bible Study
This Fall we will be studying Genesis 1-2: Creation (4 lessons)
When you immerse yourself in the Biblical account of Creation, you will be led to know your Creator in deeper ways, increasing your awe of Him. You will also gain insight into who you are in relationship to your Maker and will gain a more complete understanding of your own purpose and how to live.
AND Genesis 12-25: Abraham (6 Lessons)
Abraham was called "the friend of God." What can you learn from him that will ground your faith, challenge your walk, and give you hope for the future?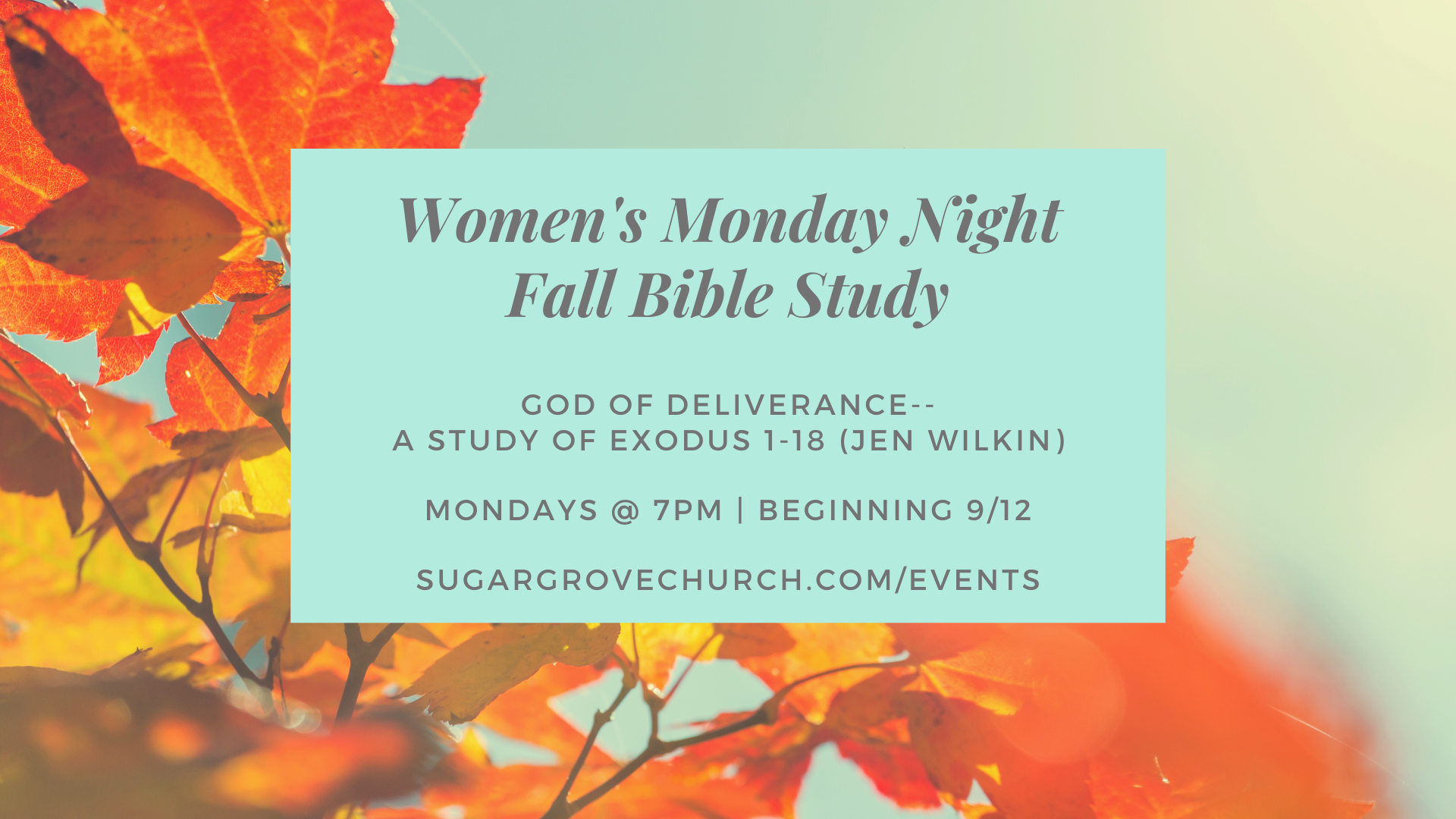 Jen Wilkin God of Deliverance -A study of Exodus 1-18
Verse by verse study of Exodus 1-18. We see Israel's story is our story, God is our deliverer. Cost is $10.
There are a variety of opportunities for men to find friendship, accountability, support and training to help them become better men, husbands, fathers, employees, Christ followers. If you are looking for a boost in your ability to serve God in your family, your community, and your work, one of these groups is a great place to start. 
For more information or to let us know you're interested,
Email  men@sugargrovechurch.com