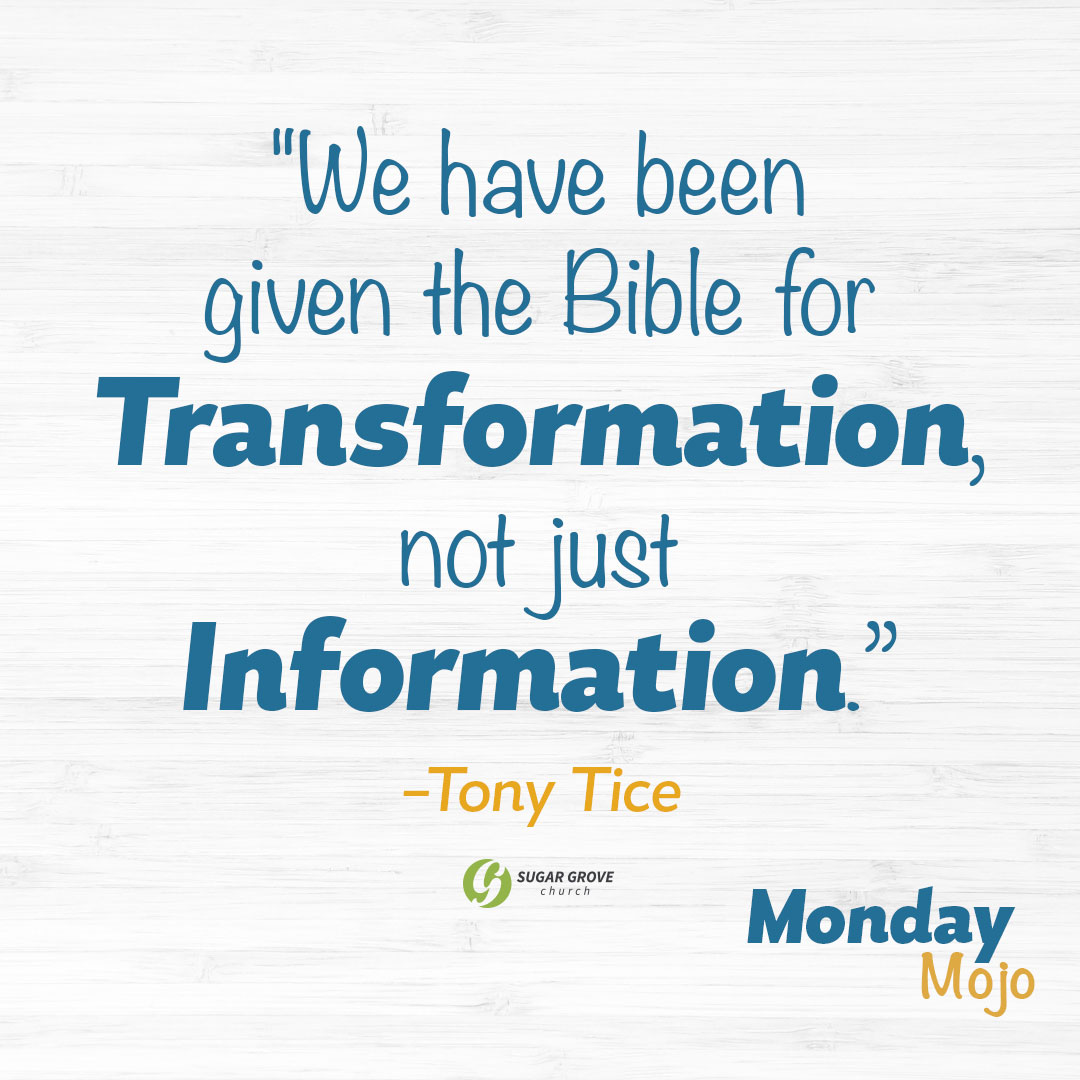 From Pastor Tony Tice:
The prince of Grenada, an heir to the Spanish crown, was sentenced to life in solitary confinement in Madrid's ancient prison. The dreadful, dirty, and dreary nature of the place earned it the name, "The Place of the Skull." Everyone knew that once you were in, you would never come out alive. The prince was given one book to read the entire time: the Bible. With only one book to read, he read it hundreds and hundreds of times. The book became his constant companion. 
After 33 years of imprisonment, he died. When they came to clean out his cell, they found some notes he had written using nails to mark the soft stone of the prison walls. The notations were of this sort: Psalm 118:8 is the middle verse of the Bible; Ezra 7:21 contains all the letters of the alphabet except the letter J; the ninth verse of the eighth chapter of Esther is the longest verse in the Bible; no word or name more than six syllables can be found in the Bible. This individual spent 33 years of his life studying what some have described as the greatest book of all time. Yet he could only glean trivia. From all we know, he never made any religious or spiritual commitment to Christ. He simply became an expert at Bible trivia. [Leonard Sweet, "Your Church in Today's Fluid Culture"]
We have been given the Bible for transformation not just information. As James put it in James 1:22–25 (NIV), "Do not merely listen to the word, and so deceive yourselves. Do what it says. Anyone who listens to the word but does not do what it says is like someone who looks at his face in a mirror and, after looking at himself, goes away and immediately forgets what he looks like. But whoever looks intently into the perfect law that gives freedom, and continues in it—not forgetting what they have heard, but doing it—they will be blessed in what they do."
So what will you do with the Bible? Let it transform your life more into the image of Jesus or just be really good at Bible trivia? The choice is up to you!
Consider this…
Read 2 Timothy 3:16–17. What are the four things the Bible will do in our lives? How have you seen this to be true in your life?
According to v. 17, what should be the ultimate result of reading and applying the Bible? In what ways do you need the equipping of God's Word in your life this week?
Monday Movement
Commit to reading at least one chapter a day from God's Word. Here's a few suggestions: Read the first seven chapters of Proverbs, I Timothy or 1, 2, and 3 John. For each chapter you read, use the "SpacePets" acronym to help find application for your life:
Is there a Sin to confess?
Is there a Promise to claim?
Is there an Attitude to change?
Is there a Command to obey?
Is there an Example to follow?
Is there a Prayer to pray?
Is there an Error to avoid?
Is there a Truth to believe?
Is there Something for which to praise God?